ECS Circuits Ltd specializes in PCB Layout and Design,
PCB Fabrication, PCB Assembly and Materials Procurement.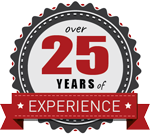 ECS Circuits Key Strengths
Experienced staff
Prompt quote
Reliable delivery
Excellent quality
Project management teams
Customised ERP System
Problem solving
Technical advice on new project requirements
High Tech production
Liaison with customer engineering groups
ISO 9001:2015 Quality Management System
Internationally recognised industrial standards
A close working relationship with our customers and supply base has been a key feature of the ECS business model since trading began. The ECS team provide a high level of technical support to customer engineers and buyers.
We look forward to continued successful business relationships with our existing customers and are open for any challenges with new clients.